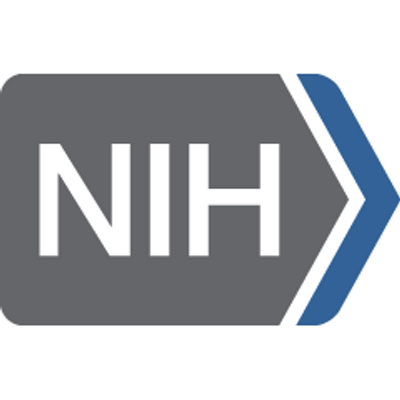 In my time at Rutgers, I have seen substantial confusion, and perhaps some intimidation, regarding the NIH F31 award. The F31 is highly prestigious, and it is a great mark on your resume/CV when applying for academic, industrial, or government positions. The goal of this post is to breakdown this award and to encourage eligible applicants to apply.
The NIH created the F31 award to provide promising predoctoral students an opportunity to receive mentored research training while they complete their dissertation research on human health-related topics. There is also a version of the F31 award (F31 – Diversity) which aims to increase the diversity of the health-related research workforce by supporting underrepresented racial and ethnic groups and those with disabilities. Both versions of the award can provide funding for anywhere from one to five years of graduate training.
Who should apply?
Applicants must be citizens, nationals, or permanent residents of the United States by the time of the award. Applicants must also be in the dissertation research stage of training while enrolled in a PhD program or equivalent research degree program (examples include EngD, DNSc, DrPH, DSW, PharmD, and ScD). This usually means that the student will be done with classes and immersed in their research project. Applicants from a wide range of fields may apply as long as their dissertation research has the potential to impact human health. Eligible fields include all programs within the molecular biosciences umbrella, psychology, biomedical engineering, and others. However, students must be able to match their research to the goals of one of the participating organizations within the NIH. These NIH Institutes and Centers can change from year to year, so we encourage students to carefully view the participating organizations and their respective areas of research prior to beginning an application.
Application Components
This is one of the longer applications for a graduate student award, and it will be difficult to draft a competitive application until the applicant has substantial preliminary data. The main application components for a typical, first-time applicant and their page limits are listed below:
Project Summary/Abstract – 30 lines of text
Project Narrative – Three sentences
Applicant's Background and Goals for Fellowship Training – 6 pages
Specific Aims – 1 page
Research Strategy – 6 pages
Respective Contributions – 1 page
Selection of Sponsor and Institution – 1 page
Training in the Responsible Conduct of Research – 1 page
Sponsor and Co-Sponsor Statements – 6 pages
Letters of Support from Collaborators, Contributors, and Consultants – 6 pages
Description of Institutional Environment and Commitment to Training – 2 pages
Biographical Sketch – 5 pages
Keep in mind that this award should be written with the input of your advisor as it includes a detailed explanation of both your research and training plans. Your advisor and cosponsor (committee member) will write components 9, 10, and 11 mostly or entirely. Applications should communicate with their advisor early and often as they develop the application.
Tips and Recommendations
It is recommended that applicants get an early start with all award applications, but this award especially requires a long drafting and feedback process. Students in their first year usually cannot make competitive applications, but students should consult with their advisor concerning when they are ready to first apply. There are three annual deadlines for submitting the NIH F31 award with the three deadlines usually falling on the 8th day of April, August, and December. This allows applicants substantial flexibility with the timing of the application. In addition, applicants may resubmit an unsuccessful application based on the feedback given. However, after two submissions (the original submission and a resubmission) the NIH recommends that the applicant substantially re-design the project rather than revise the application in response to feedback. Thus, applicants should consider timing their two submissions to optimize both their experience with their project prior to first submitting and their time remaining in their graduate program to utilize the award.
More help with constructing an NIH F31 application can be found on the GradFund website within the NIH F31 resource page. In addition, students can schedule meetings with GradFund to learn more about this award ("Help with a Funder") or review application essays ("Application Essay Conference"). I hope this post helps more graduate students get started with the F31. Good luck writing!