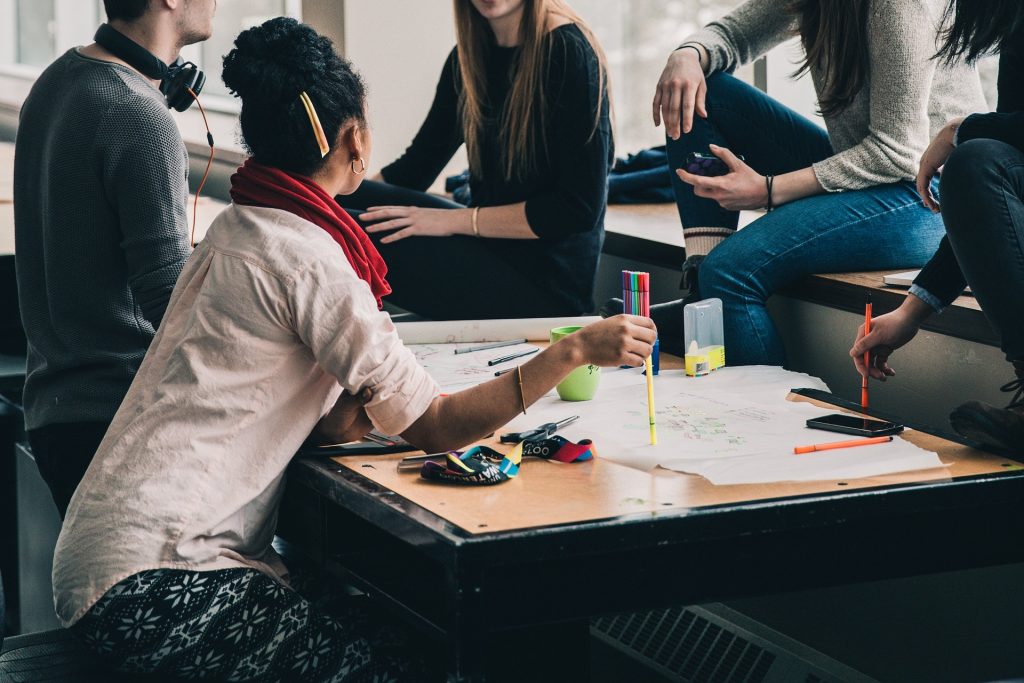 Doctoral students seeking grants and fellowships generally think about funds as the primary reason for applying for extramural awards. At GradFund, we often remind students that applying for grants and fellowships is not merely about acquiring financial support, but also about building an essential skillset that will be beneficial for a student throughout their career. But there is also an additional benefit that comes with applying for funding. Grant writing is a fundamental tool for entering into your scholarly community.
Oftentimes, the most visible manifestation of this entry is networking. Fellows and grantees are generally provided with opportunities to benefit from the mentorship of previous awardees, paving the way for naturally establishing scholarly contacts. There are also other ways, however, that being awarded a particular grant or fellowship will help you enter into a particular academic community. To demonstrate how this happens, I would like to use my own experience of winning a pre-dissertation research fellowship as one that allowed me to start building my scholarly community in the early years of my graduate career.
Validation of scholarly impact
Crafting a research proposal is an opportunity for an applicant to demonstrate how their research makes a contribution to their particular field and relevant bodies of academic literature. Therefore, being awarded a grant or fellowship is a validation of the significance and scholarly impact of a student's project. In my case, in addition to bolstering my belief in the strength of my research project, winning a fellowship also allowed me to expand my project's reach. As part of my award requirements, I was asked to publish a research report in the funding organization's journal whose readers consist of not only academics, but also educational foundations and non-governmental organizations. Similar to writing my funding application, this publishing opportunity allowed me to learn how to speak to multiple audiences to make my research as accessible as possible.
Participation in special events
Being an awarded a grant or fellowship may also bring the perk of being invited to participate in special events. In my case, I was asked to present my research findings at the funding organization's international conference. This opportunity not only opened the doors to a selective event for a junior scholar like myself, but also allowed me to introduce myself to senior academics whose works have inspired my intellectual trajectory. Similar to this experience, Jasmin Young, a Rutgers doctoral candidate in History and a 2015-16 Ford Foundation Dissertation Fellow, in her video profile for GradFund, validates the value of the fellowship as one that gave her an indispensable opportunity to network with other scholars. The Ford Foundation holds an annual conference for its fellows that not only allows them to meet like-minded academics, but also to bolster career planning and professional development.
Rewarding post-award opportunities
An awardee's affiliation with a particular funder does not automatically come to an end when their funding period is over. In other words, being an awardee will also bring post-award perks. For instance, awardees of the National Science Foundation's Graduate Research Fellowship (NSF GRF) can benefit from two different opportunities, open exclusively to GRF fellows. NSF Graduate Research Opportunities Worldwide (GROW) offers up to twelve months of support for international research abroad conducted in partner countries worldwide. NSF Graduate Internship Program (GRIP) offers internships in federal government agencies to complement fellows' academic studies. In my case, as a former pre-dissertation research fellow, I still receive invitations to participate in professional development webinars focused on building essential skills in academia.
As the above examples well demonstrate, the advantages of being awarded a grant or fellowship go beyond acquiring financial support for a particular research project or period of study only. Being an awardee also brings scholarly recognition, access to a network of academics and events, and opportunities that extend beyond the award tenure. These are incredibly helpful benefits, all of which allow a burgeoning scholar to help build and bolster their academic community.