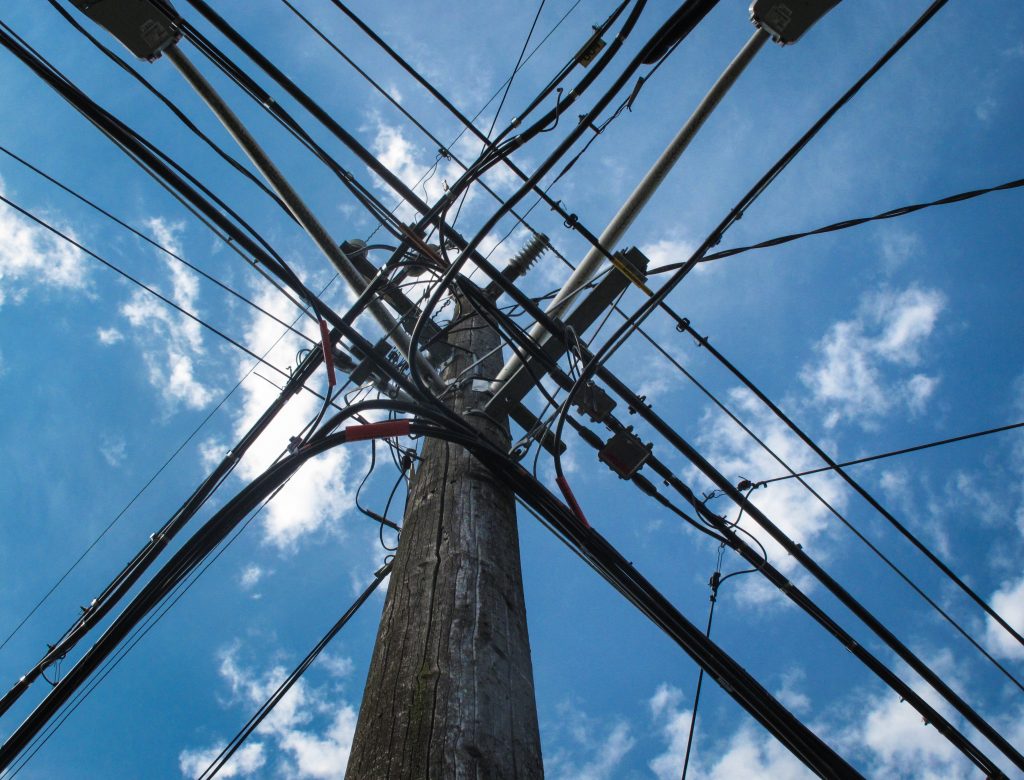 Photo by Dina Lydia on Unsplash
One of the most important professional development activities in academia is networking – building professional relationships within and without one's chosen field. This includes academic collaborations and institutional contacts for the purpose of research and administrative purposes. To the various funders of external grants and fellowships, these contacts and their potential to impact an applicant's career can be critical when it comes to final award decisions.
We have written generally about why you should seek academic and professional collaborations, but now we want to focus on how your network directly relates to funders. When funders evaluate award applications, they are looking for a number of things. Some of them are easy to identify. The NSF merit review criteria, for instance, are well-described and ubiquitous for virtually all STEM-related applications. Many applications also have a diversity component with varying functional definitions. However, another very common criterion that is often overlooked is project feasibility. You have to actually be able to accomplish the work you are proposing. Several factors play into this. But the factor that we are going to focus on today is your collaborative support structure.
As a student, you are essentially an academic trainee. A significant part of your assessment will be your support network. Organizations like the NIH want to see established relationships with medical researchers who can dedicate the resources and time to properly train you. This can include collaborators at government agencies, other universities, and within your home institution. Some funders, such as the SSRC, want to see truly interdisciplinary approaches to research. This means that want applicants who are able to venture outside of their disciplinary comfort zone to explore issues from multiple perspectives. This means you should bring tangible interdisciplinary support into your applications.
As we have previously reported here at GradFund, one of the most important components of a Fulbright IIE application is demonstrating strong institutional support from within the host country. You want your host(s) to be as familiar with your work and your intent as is possible. This means you should contact them early and often enough to establish a rapport.
In general, there are a few important points relating to award applications we should consider when building our professional networks:
Build relationships with past award winners to find out what kind of activities they have participated and are currently participating in. Generally speaking, funders like to see continuity in their funding missions. If you can build upon work that is already ongoing, it could help to reinforce your commitment to a funder's ideals.
Build mentor relationships with established faculty within and without your field. This can not only assist you down the road when you have a great idea and need some discipline-specific expertise to execute it through collaboration, but it can also help with funders who want to see interdisciplinary expansion. Remember, our primary duty as academics is to generate and expand knowledge either through discovery or interpretation. Funders generally recognize this critical function as well.
Keep using and expanding that network for personal enrichment en route to professional fulfillment. Remember, in addition to funding your project(s), funders are also funding the person(s) behind the project. So keep your network active. Check in with people from time to time. And if you see someone doing something interesting, whether your interest be academic, professional, or even personal, consider asking them if you can be involved. Nothing says "I care," like actually caring.
If you should receive an award, many funders then have tools and mechanisms to help you expand your network. This may include a fellowship network and conferences or symposiums. You should take advantage of these tools as they are available specifically to allow scholars with a common interest to exchange ideas, potentially strengthening and refining those ideas for future funding endeavors.
Creating and building networks is not only important for your selection of and application to most types of fellowships and awards, but for your entire graduate and professional career. So cultivate those relationships, and let them grow.