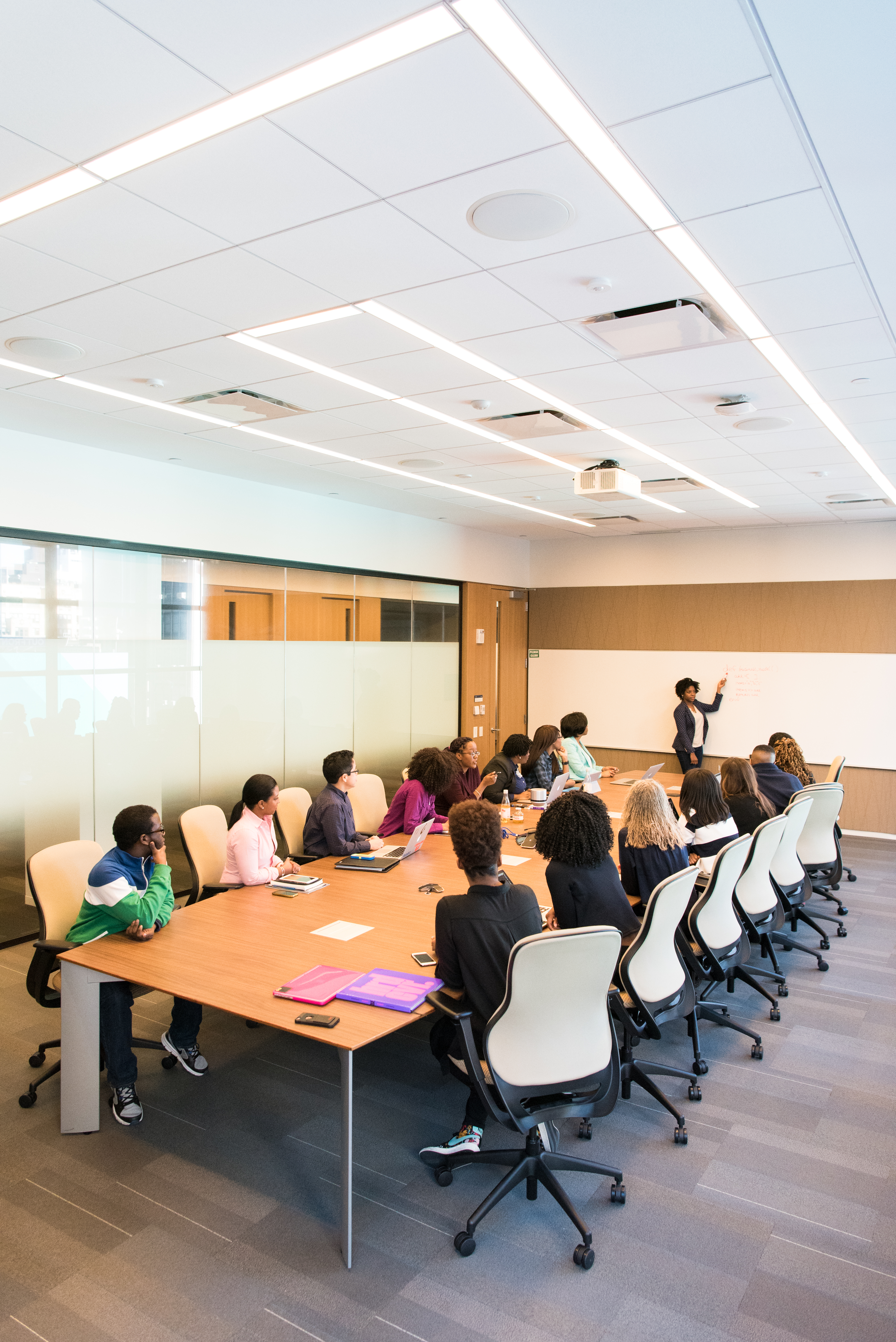 When we see or hear the word "diversity," many images, questions, and assumptions come to mind. One common assumption is that diversity means equal treatment of individuals or groups in spite of what makes them or their experiences different from normative or mainstream experiences. We may also assume that only underrepresented groups can articulate a genuine commitment to diversity. Some have argued that institutional commitments to diversity force higher education leaders to make a choice between "ideological 'litmus tests'" and academic excellence and quality pedagogy. However, funders who ask applicants to speak at length about their commitment to diversity underscore the reality that difference is an asset to teaching and research. Everyone has a story, and the potential to demonstrate a commitment to diversity in research and teaching. Some may also view institutional commitments to diversity as a consequence of the political climate, including the rise in student protests.
What Type of Funder Asks for Diversity Statements? And Why Do They Ask Applicants to Address their commitment to diversity at length?
As the review criteria for the NSF GRFP and the Ford Foundation's fellowship programs suggest, academic excellence is, in part, made possible by one's commitment to diversity. The purpose of the Ford Foundation's fellowship program is to increase the ethnic and racial diversity of the collegiate working force, "to maximize the educational benefits of diversity, and to increase the number of professors who can and will use diversity as a resource for enriching the education of all students." Its review committee is especially interested in supporting applicants who have the "capacity to respond in pedagogically productive ways to the learning needs of students from diverse backgrounds."
While the NSF's solicitation for the Graduate Research Fellowship program does not explicitly cite a commitment to diversity, its broader impacts criterion demonstrates its interest in diversifying the STEM workforce. "NSF values the advancement of scientific knowledge and activities that contribute to achievement of societally relevant outcomes. Such outcomes include, but are not limited to: full participation of women, persons with disabilities, and underrepresented minorities in science, technology, engineering, and mathematics (STEM); improved STEM education and educator development at any level; increased public scientific literacy and public engagement with science and technology; improved well-being of individuals in society; development of a diverse, globally competitive STEM workforce; increased partnerships between academia, industry, and others; improved national security; increased economic competitiveness of the US; and enhanced infrastructure for research and education."
The Ford Foundation and NSF are not alone in funding graduate students who demonstrate a commitment to diversity. There's also the American Association of University Women's American and International Dissertation Fellowship programs, the National Institutes of Health's Ruth L. Kirschstein National Research Service Award (NRSA) Individual Predoctoral Fellowship to Promote Diversity in Health-Related Research, and dozens of postdoctoral fellowship programs. Graduate students who can clearly demonstrate a genuine commitment to using the diversity of experiences, thought, and history in research and in teaching, will be best positioned to produce a competitive funding application.
GradFund offers several resources to help students learn how to leverage their personal experiences in diversity statements. In spring 2016, GradFund held its first Diversity in Grant Writing Workshop. The workshop offers graduate students an opportunity to learn best practices for writing diversity statements for grant and fellowship applications. This workshop is informed by GradFund's commitment to democratizing the funding application process and empowering graduate students. The workshop addresses two key concerns graduate students often have when writing about their commitments to diversity: What does diversity mean and how do I speak about my personal experiences in a way that doesn't compromise my professionalism? In this hands-on, interactive workshop led by successful applicants, students gain a better understanding of the purpose of diversity statements, learn strategies for effectively leveraging personal experiences in grant and fellowship applications, and produce an outline for a diversity statement. While the topic of diversity can be an uncomfortable one to address, it is a critical conversation for future scholars and educators who seek to engage with students in the 21st century.
In addition to the workshop, students interested in applying for a Ford fellowship or a NSF Graduate Research Fellowship can review our Ford Predoctoral Fellowship tutorial and NSF GRFP tutorial to build the foundation for a competitive application. Students will also find the 2016 Ford Fellows Roundtable: Advice for Applicants videos of value. The roundtable provides key advice from Rutgers' Ford fellows on developing a competitive application.
If you would like to attend GradFund's Diversity in Grant Writing Workshop, please visit our workshops and presentations page for upcoming dates!