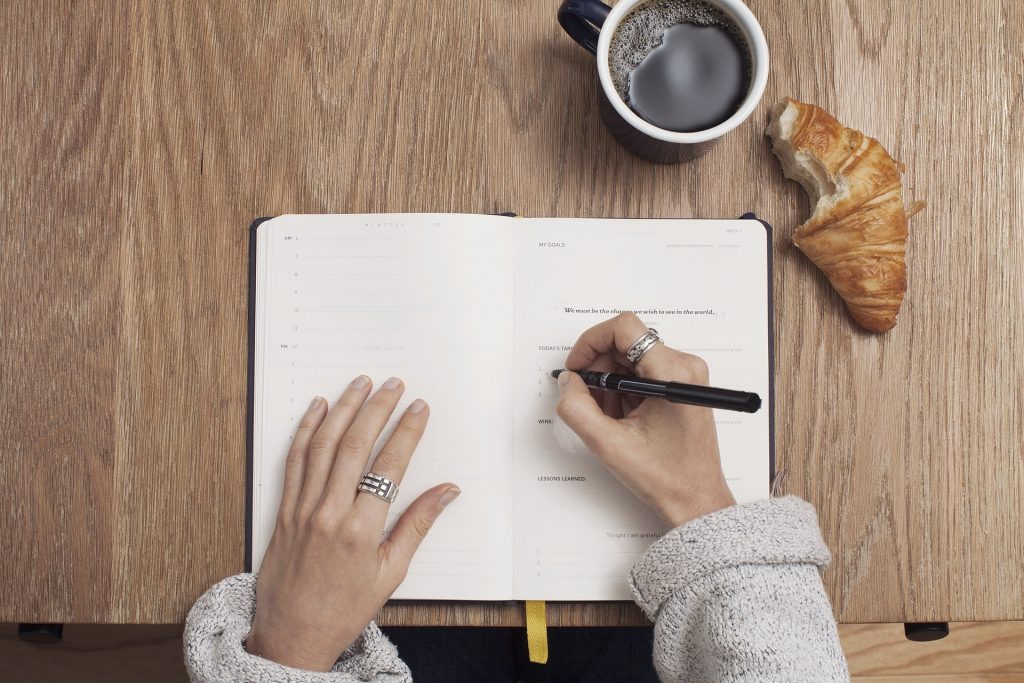 Series Note: The following post is the second installment in the Writing Strategies to Help You Start and Finish Your Funding Applications series. Click here to read Part One. 
The first post in this series focused on tips to warm up to the idea of writing. Now that you've acclimatized yourself to that idea and thought about your writing style, let's talk about how to plan the writing process!
Make use of reverse planning
If the idea of producing a completed grant proposal overwhelms you, and you have no idea what your next steps should be until your deadline, then rethink your idea of planning as something you need to do towards a deadline and set goals backwards. In order to do this, find the deadline of the award you will be applying for. This deadline will be your starting point. From that date, work backwards to set writing goals. For instance, if your deadline is September 1, you may want to have a completed draft of your application by August 15, receive feedback on your draft by August 1, contact your reference letter writers by July 15 etc. Your goals can be as detailed or as general as you want. The idea is to assess the amount of time needed to finish your project and break down your application into manageable parts so as to steadily work towards your deadline.
Block out time on your calendar for writing
One of the major impediments that stands in the way of you and your writing is the lack of built-in accountability your own work has. But if devoting time to improving your research project is as important as any other academic activity you engage in as a graduate student, then why not make some time for it? Take a look at Kerry Ann Rockquemore's suggestions on how to develop a daily writing practice where she encourages academics to make it a habit to have a Sunday Meeting–a 30 minute weekly exercise that helps you assess your goals and priorities, and find a place for them on your calendar. Reviewing your goals on a weekly basis and blocking out time for writing will make you feel accountable to yourself and motivate you to start working on your funding application.
Work on your application every day, even if briefly
Graduate students are busy people, and I'm sure, like me, you will argue that you have absolutely no time for another addition to your already overloaded schedule. Nevertheless, make an effort to set aside 15 minutes every day to take a look at your funding application. Even if you can't write fully developed sections, paragraphs, or even sentences, reviewing what you have will keep your memory fresh about your work. As Gregory Semenza argues in his "The Value of 10 Minutes: Writing Advice for the Time-Less Academic," writing every day "makes writing less daunting, makes you want to write more, and helps you stay in the flow." So give it a try!
This post focused on tips to plan your writing process. Stay tuned for Part Three, which will offer tips to keep you focused on finishing your writing!