Advice from the Archives Series Note: Occasionally, we dig into the archives to uncover a post we feel holds relevant and timely information worthy of a repost. If you are interested in learning more about research grants and fellowships to support your graduate study, be sure to visit the GradFund Knowledgebase.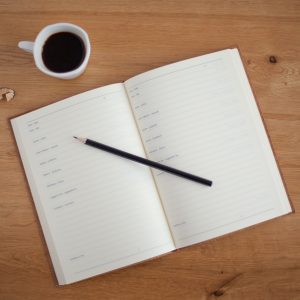 As we've written here on GradFund Conversations in the past, the summer can be an excellent time to plan, draft, and revise grant and fellowship applications for the upcoming fall deadlines. It might seem early, but the truth is that many competitive grant and fellowship applications have deadlines in the early fall, specifically in September and October. Given that these same awards often have multiple components — such as proposals, timelines, personal statements, and budgets — the best way to guarantee that you will put your best foot forward is to start early. Starting early is especially important given the idiosyncrasies of the funding application cycle itself. More often than not, it will take 9-12 months between the time of application and the time of receiving the funding you've applied for. This means that thinking about getting funding for next year really means planning and drafting your applications for that funding this year. With this in mind, GradFund offers summer Mentoring Programs to provide graduate student participants with one-on-one coaching through the grant and fellowship application process. Readers of GradFund Conversations will get an inside look into the experience when this year's cohort begins to blog about it right here in the coming weeks. Stay tuned!
Even if you aren't part of a Mentoring Program, though, you can still take advantage of GradFund's expertly curated online resources such as the GradFund Knowledgebase and this blog, GradFund Conversations, to plan your own summer of application writing. And remember, GradFund's offices are open all summer, and you are more than welcome to schedule a meeting with us to discuss your funding application plan or to review your application drafts. Good luck, and we hope to see you soon at 25 Bishop Place or via Skype!
Originally posted on May 30, 2015 by Carolyn Ureña.