Advice from the Archives Series Note: Occasionally, we dig into the archives to uncover a post we feel holds relevant and timely information worthy of a repost. If you are interested in learning more about research grants and fellowships to support your graduate study, be sure to visit the GradFund Knowledgebase.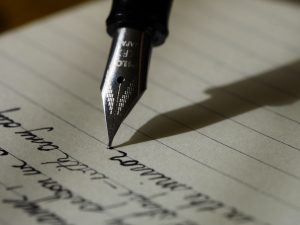 So you've just received that envelope or email you have been waiting months for. You skim it for the words "Congratulations!" or "Sorry." You see the latter, written with less than 100 words alongside it. After working on your application for months, you've just received a rejection letter.
Perhaps you'll cry or binge watch Netflix. Afterwards, you will read GradFund's blog post, Dealing with Rejection, and commit to reapplying to the same funder. But how do you move from this space to revising and resubmitting your application by the fall deadline? In the words of the late Princess of R&B Aaliyah, "If at first you don't succeed / Dust yourself off and try again / You can dust it off and try again, try again." Here are three tips to get you moving in the right direction:
First: Review feedback and make a plan. If the funding agency has provided you with reviewer comments, begin here. Reviewer feedback usually addresses a few areas. How well is the broader impact or intellectual merit developed? Is this a feasible project? Is the methodology sound? Does the applicant demonstrate knowledge of the field? These are just a few examples of comments reviewers are likely to discuss in their feedback to applicants.
Acknowledge that their decision not to fund your proposal is not a personal attack on you or your work. Instead, view this information as data for the blank slate you will use to begin your application for the next funding cycle. Discuss this feedback with your advisor(s) or your PI, and craft a game plan for your next round of submissions. Next, pull out your calendar and mark down the deadline for next year's application. You will also want to use your calendar to note deadlines for the smaller tasks you will need to complete the full draft of your application.
Second, begin with a blank slate. While it is tempting to delete and replace areas for which you have received feedback, consider beginning with a blank page. By this point, you will have read more, written more, presented your ideas at conferences, and had conversations with your mentors. Use the new application as an occasion to demonstrate the intellectual development that has taken place over the course of the past four or five months. Have recently published articles in your field encouraged you to rethink your conceptual framework? Has some event in the world pushed you to strengthen your analysis or change your assumptions about the phenomena you are studying? Like human beings, our research evolves. Allow this evolution in ideas and approaches to shape your new application.
Third, get feedback early on in the process. Once you have completed a draft of your application, solicit feedback from colleagues in your department, faculty mentors, members of your larger academic community, and of course, GradFund. Use this feedback to guide your next round of drafts. When soliciting feedback, make sure to include the following details in your email:
Who is the funder?
Why are you applying for this funding opportunity?
What are the guidelines for the application?
What kind of feedback are you looking for?
How complete is your draft? (i.e. 25%, 75%, etc.)
This makes the feedback process much easier for the person reviewing your material. Initially, you might feel overwhelmed by the collection of comments you will have received. Don't! For strategies on managing these comments, check out Feedback from Multiple Sources.
Finally, remember that rejection and resubmissions are par for the course in the academy. Many great proposals go unfunded for a variety of reasons. But your job is to press forward and to use every rejection as an opportunity to reveal the gems you've found throughout your research process.
Originally posted on April 18, 2016 by Dara Walker. Lightly edited and updated above by Carolyn Ureña.