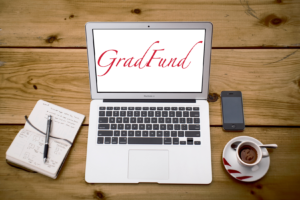 We've been developing a number of new and exciting features for the GradFund website.  With this post, I would like to profile two new features:  Ask a Fellowship Advisor and GradFund Conversations Forums.
Both of these features expand our capacity to interact with you on-line to share information, advice and answer questions.
Ask a Fellowship Advisor, is an on-line chat service where you can connect and privately chat with a GradFund Fellowship Advisor or Peer Mentor.  Ask a brief question, get some information or some assistance as you work on a fellowship or grant information.  You can learn more here.
The GradFund Conversations Forum is where you can learn more about applying for funding, post a question and receive a response from a member of the GradFund Fellowship Advising Team.  The response won't be instantaneous, as the forums are moderated but they will be a wonderful resource for you to learn more about applying for funding.
Be sure to check out both of these new tools and we look forward to talking with you and connecting with you on our site.