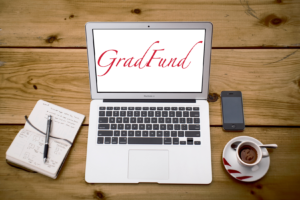 As the academic year begins, I would like to take this opportunity to share with you news about GradFund services.  We have had a busy summer and are excited to share with you the launch of many new initiatives this fall.
If you have used GradFund Services in the past, you will find that we have updated our offerings and I hope you find this update to be useful and responsive to your fellowship advising needs.
If you are new to Rutgers, welcome and take this opportunity get to know us a bit better!
First, a few introductions.  I am Teresa M. Delcorso-Ellmann, Assistant Dean of Graduate Student External Support in the Graduate School-New Brunswick, the founding director of the Office of Graduate Student External Fellowships and Grants and its peer mentoring service, GradFund.
We are here to assist you with identifying and applying for external, merit-based fellowships and grants to support your graduate work.  I invite you to spend some time on our site and to learn more about the importance of securing grants and fellowships as a graduate student.
To assist you with your grantsmanship, we offer a full suite of peer mentor based services, which are designed to help you answer the questions of what to apply for, when to start to develop an application, how to write a competitive application and how to improve an application.
Our advising team consists of post doctoral and graduate student Fellowship Advisors and Peer Mentors who have experience applying for funding, and who have been trained to assist you in the process.
Our website is a robust, curated collection of information and advice on how to get started and to write a competitive fellowship or grant application.  At any time, schedule a consultation to meet with a Fellowship Advisor or Peer Mentor.  Be sure to check out our forums in order to ask a question or to read some advice and guidance.  Sign up for a workshop or request a session, we are here to help!
Watch for my upcoming posts which will tell you more about our talented fellowship advising team and our consultation options.