This post is part of a series where Rutgers grant and/or fellowship winners are invited to share their thoughts and experiences with the process of applying for funding in graduate school.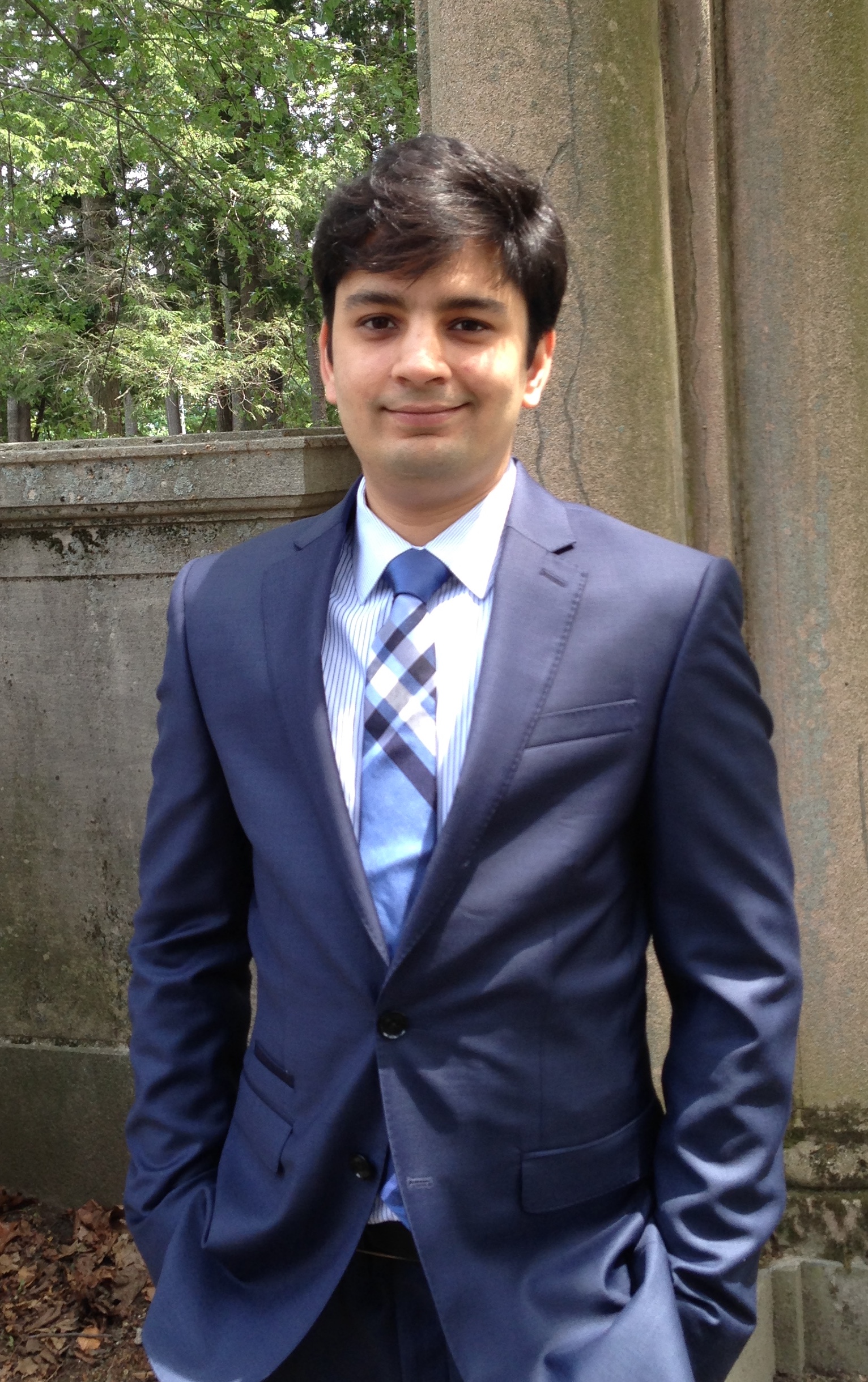 By Vrushank Bhatt
Hello! I am Vrushank, and I am currently in my final year as a Ph.D. student in the Microbiology and Molecular Genetics (MMG) program at the Rutgers School of Graduate Studies. I work under the supervision of Dr. Jessie Yanxiang Guo and Dr. Eileen White at the Rutgers Cancer Institute of New Jersey. I chose Rutgers as my graduate institution because it is one of the most reputable state universities in the US and is located in New Jersey, a hub for biotech and pharmaceutical companies. I liked the Molecular Biosciences graduate program's interdisciplinarity in the School of Graduate Studies (SGS), which has more than 200 professors affiliated. In addition to the exceptional curriculum designed for students, the university and SGS also offer several professional development activities, including symposiums, workshops, sports, and Rutgers Day. Most importantly, Rutgers has the iJobs program and the GradFund services that not many schools have for their graduate students. I can proudly say that I made the right decision to choose Rutgers for my graduate training!
I work on lung cancer, a deadly disease, and one of the leading causes of cancer-related deaths worldwide, with an overall survival rate of less than 5-years. The genetic mutations in the tumor suppressor genes in lung cancer (specifically, my project is focused on LKB1 and KRAS genes ), cause aggressive tumor growth that are highly metastatic and resistant to chemotherapy and immunotherapy. Finding novel therapies targeting these cancer cells is essential for extending the survival of lung cancer patients and improve their lifestyle.
Recent scientific developments in oncology have shown that metabolism may also have a significant role in regulating cancer cell survival. Cancer cells modulate metabolic pathways to adapt during nutrient depletion, which leads to resistance to therapies and cause recurrence. My research is to understand the metabolic needs of cancer cells and target them to validate if these could be novel therapies. Some of the current preliminary research from my work demonstrates that cancer cells rely on metabolism to meet their energy needs. In particular, the most breathtaking study we found is that inhibition of these nutrient pathways in cancer cells impairs tumor growth in animal models. The primary goal of my research is to find such novel metabolic pathways upregulated in cancer cells and target them to prevent tumor progression.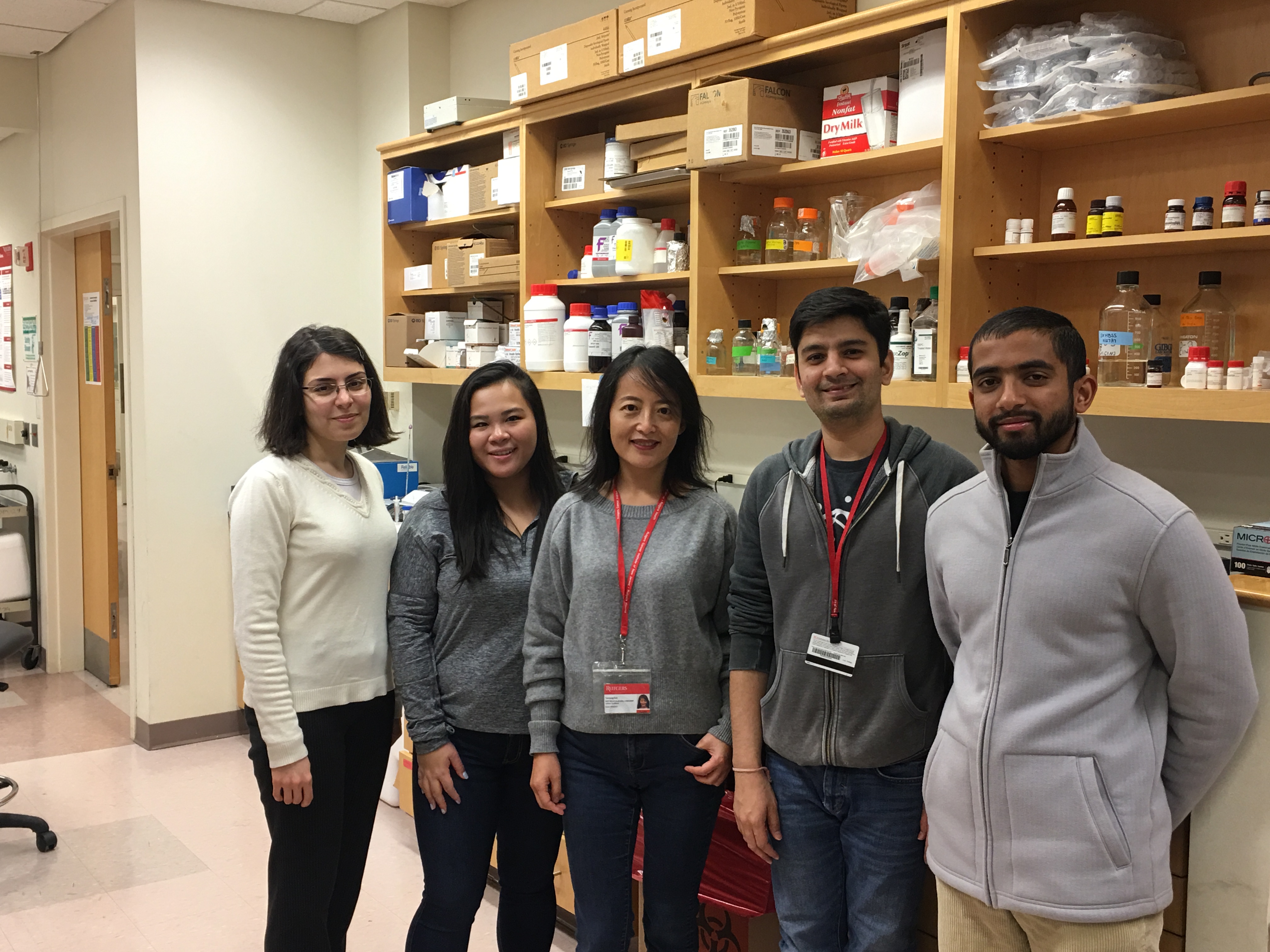 My long-term career goal is to become a leading scientist in a reputed academic institution, work in cancer metabolism and immunology, and find effective cancer treatments to improve patient lifestyle, and ultimately, extend patient survival. My goal during graduate training is to bridge gaps in scientific learning and develop organizational, leadership, and networking skills to expand my overall growth as a scientist.
My experiences with the world of funding
During my graduate career at Rutgers, I have received several internal and external fellowships and awards including the New Jersey Commission on Cancer Research (NJCCR), the Steven A. Cox Scholarship for Cancer Research, and the Rutgers Predoctoral Leadership Development Academy (PLDA) fellowship.
After winning the NJCCR predoctoral fellowship, I was able to focus on the research and professional training goals that I had proposed on the application. Becoming an NJCCR fellow boosted my confidence in writing and intellectual thinking. Apart from the stipend, the fellowship also gave me some funds to attend a conference, which helped improve my presentation skills and network!
GradFund's role during my application process
As an international student, there are very few predoctoral fellowships to apply for. When I was in my first year, I attended a workshop/seminar organized by my graduate program and GradFund. This helped in getting information about GradFund services.
When I scheduled a meeting with a GradFund advisor, I met with them within a week. The team was very supportive and helpful. They were prepared with a tentative list of fellowships that I could apply for, including small awards and graduate fellowships. The list also included application deadlines and required documents for applying. This was helpful!
I worked with GradFund advisors for the NJCCR predoctoral fellowship. Through my meetings, I learned about the process of writing a research proposal, which laid out a clear plan for my graduate thesis. I worked with GradFund for two years and participated in the Dissertation Funding Mentoring Program for two summers. This program was useful for developing my fellowship application materials along with Dean Delcorso-Ellmann and getting suggestions from fellowship advisors who are other graduate students majoring in different programs across the university.
My advice for other applicants
I would highly recommend graduate students to use the GradFund services for their funding application process and to:
· Discuss your goals and get expert advice on applying to fellowships from your advisor(s).
· Start early and find all the fellowships that you are eligible to apply for
· Prepare a detailed timeline, not to miss important deadlines.
· Put 100% of your efforts on the application
· Get feedback from others before submitting
· Be confident: If you don't get funded the first time, don't be discouraged, go over the reviewer comments, and strengthen your weaknesses. Stay motivated and apply again!
You can follow Vrushank on Twitter: @vrushank_bhatt