This post is part of a series where Rutgers grant and/or fellowship winners are invited to share their thoughts and experiences with the process of applying for funding in graduate school.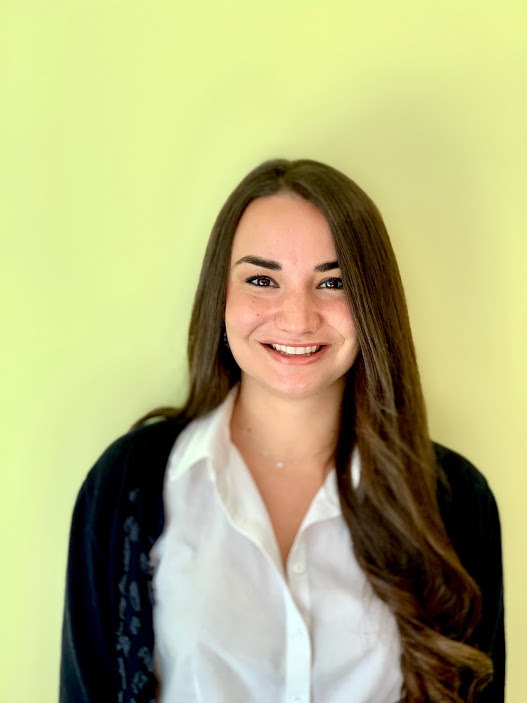 By Laura Lesnewich
Hello! My name is Laura, and I am a sixth-year student in the Clinical Psychology Ph.D. program. I chose Rutgers because its Center of Alcohol and Substance Use Studies (then, just 'Center of Alcohol Studies' or CAS) is the oldest research center of its kind. It is rich in history and significance, and CAS mentors set trainees up for success in the field of addiction science. Recently, I left Rutgers campus for my full-time clinical internship, the final training year for clinical psychology graduate students, at a Veterans Affairs medical center.
My dissertation focuses on changes in alcohol drinking behavior during emerging adulthood (ages 18-30 years). My study seeks to identify neurobiological markers in the brain and cardiovascular system that can help identify those at risk for continuing risky alcohol use. Currently, I am working on a manuscript based on preliminary data from this study and cleaning data for the full study. My preliminary data suggests brain regions involved in executive functions (e.g., planning, behavior control) may also predict changes in rates of binge drinking.
Emerging adulthood is a high-risk time for development of an alcohol use disorder because binge drinking is normative during this time. My research is important because it moves my field closer to early identification of problem drinkers during a time when behavior alone is insufficient to do so.
The Impact of External Funding in my Graduate Career
At the start of my fourth year in late summer 2018, I received a Ruth L. Kirschstein Predoctoral Individual National Research Service Award (i.e., F31) from the National Institute on Alcohol Abuse and Alcoholism (NIAAA) at the National Institutes of Health (NIH). This award comes with many advantages.
By freeing me from departmental duties, such as administrative tasks and teaching, the F31 funding mechanism has given me the time and resources to focus exclusively on my own professional development. Now, my time is dedicated to my dissertation and other writing projects, as well as external collaborations, such as a systematic review paper spearheaded by an assistant professor at the University of Texas.
My productivity has increased since being funded. I have authored and co-authored five submitted manuscripts, three of which have already been published in peer-reviewed journals. I enrolled in an extra statistics course focused on longitudinal data analysis through the Sociology Department. Additionally, I had the time and resources to attend a 5-day international workshop in Europe on processing and modeling techniques for functional neuroimaging data. There, I expanded my methodology skills and had the rare opportunity to consult with the creators of a software package I use routinely in my research.
In the future, I hope to build an independent research program focused on changes in alcohol use behavior throughout the full lifespan. I am interested in discovering ways to predict these changes, as well as developing intervention strategies for problematic use.
My Advice for Other Applicants
Although I did not work with GradFund on my application materials, I did enroll in a grant-writing course offered by Dr. Mark West in the Psychology Department. The course helped me manage my time, stay organized, and prioritize effectively. Regarding the latter, I would recommend F31 applicants prioritize the "science" part of the application, starting with Specific Aims, followed by the research training plan, as these parts of the application get scored. That said, leave yourself at least two weeks to put together the ancillary materials; they take longer than you think. Lastly, if it's one thing I learned from Dr. West, it's the importance of preliminary data in your application. Don't submit an F31 without preliminary data, even if from a handful of participants.
Therefore, my advice to prospective grant applicants would be to give yourself plenty of time to work on and think about your proposal. The best ideas happen spontaneously, so give yourself the time and space to generate exciting thoughts about your research. Also, ask many different people to read your proposal. The more feedback, the better!