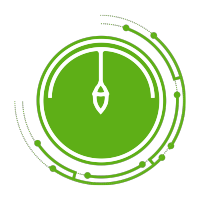 By Marian Ahn Thorpe 
The Mistletoe Research Fellowship Program by the Momental Foundation offers a unique opportunity for Rutgers postdoctoral scholars and Ph.D. candidates to pursue their research in collaboration with entrepreneurial startups. Fellows receive $10,000 in unrestricted research funding, with the possibility for renewal. They also participate in a professional training program where they work with startups to develop products with social impact potential.  
Rutgers is one of just a few universities whose students are eligible for this selective program. Applicants must be in STEM fields or related social sciences, including Engineering, Life Sciences, Health Science, Computer Science, Environmental Studies, Ecology, Earth Sciences, Physics, Mathematics, Chemistry, Statistics, Data Science, Informatics, and Experimental Psychology.  
The Mistletoe Research fellowship is intended to supplement a researcher's existing funding, so postdoctoral scholars and Ph.D. candidates must have other funding sources during the award period. Postdocs must be full-time postdoctoral fellows, and Ph.D. candidates should be "all but dissertation" and have full-time status and stipend support for the upcoming academic year. 
Applications for each academic year are usually due in late April or early May via the Momental Foundation's online portal. Applicants are evaluated on the basis of research potential, aptitude for interdisciplinary collaboration, and interest in entrepreneurship or in social and humanitarian projects. Prospective applicants should read the Momental Foundation's website carefully for further details and additional evaluation criteria. 
Need help with your Mistletoe Research Fellowship application? Schedule an appointment with us here.