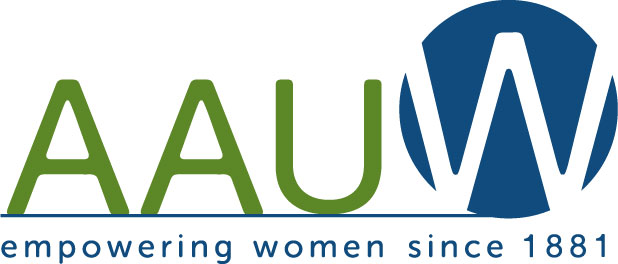 Each fall, our office receives multiple requests for review of proposals to the various award programs offered by the American Association of University Women (AAUW). Generally speaking, the AAUW seeks to support the educational and professional advancement of women through a wide range of programs, including fellowships for female graduate students. While an applicant's graduate research project need not have direct relevance for the funder's goals, AAUW seeks fellows who use the education and training they receive to mentor other women and promote the advancement of women and girls worldwide.
American Fellowship
At the graduate level, AAUW American Fellowships provide a $20,000 stipend for U.S. citizens or permanent residents during the final year of dissertation writing. Applications consist of a Narrative Autobiography discussing the applicant's career plans and commitment to advancing the interests of women and girls, a Statement of Project written for a lay audience, a budget, three recommendation letters, and supporting documents. The application deadline is commonly November 15, and fellows receive funding the following July.
International Fellowship
AAUW International Fellowships support international women for one year of full-time research or study in the U.S. Fellows must demonstrate a commitment to advancing the interests of women and girls, as well as to returning to their home countries to become leaders in the community. To apply for an international fellowship, students must submit essays and letters of recommendations similar to those above, as well as a variety of supplementary documents. Preference is typically given to applicants residing in their home countries at the time of application. Applications are due at the beginning of December for fellowships beginning the following July.
Selected Professions Fellowship
In selected fields where participation of women has traditionally been relatively low, AAUW offers U.S. citizens and permanent residents Selected Professions Fellowships for one year of full-time study. Eligible master's programs are in architecture, computer/information sciences, engineering, or mathematics/statistics. Women of underrepresented ethnic groups may apply for fellowship support for the second year of a Master's in business administration, a third year of study in law, or a third or fourth year of study in a medical doctoral program (contact the program officer for more details about how AAUW defines diversity). The application form includes a proposed fellowship project, academic and professional background, career plans and professional goals, a Narrative Autobiography, budget, and letters of recommendation. Applications are due early in January for fellowships that begin the following July.
If you are interested in applying for an AAUW fellowship for the upcoming year, be sure to schedule an Application Review Appointment with a GradFund Fellowship Advisor as soon as possible!